WEBSITE DESIGN FOR CONTRACTORS
No-Risk Contractor Web Design
You'll love your website, or we'll refund your money.
At Digital Tradesman, we believe in the power of research. It's how our team gets to know your business and its needs better than anyone else before developing a unique strategy that delivers results for you faster and more effectively.
Your contracting website should not be a glorified business card. Your site needs to work across all devices and demonstrate to potential clients why your contracting company is the best choice.
A website is only as exciting and impressive as the marketing strategy that goes into it. After launching your site, take steps to monitor, test, and improve the content continually for both potential clients and search engines.
WHAT MAKES OUR CONTRACTOR WEBSITE DESIGN
Modern Design That Converts
Digital Tradesman designs the most cutting-edge websites utilizing the latest technological advances. We make sure to create with conversion in mind, so your site is designed for success.
We are serious about staying up-to-date with the latest search engine guidelines. If you want to be ahead of your competition, we've already done it for you.
Slow-loading websites can have negative repercussions for both your website visitors and search engines. Our designs are always performance-optimized and tested.
We will never hold your website hostage. Once we've finished building your site and there is no outstanding balance on your account, it's your property. There are no silly contracts or fine print. 
Choose To Partner With Digital Tradesman
Consolidate Your Marketing
Your online marketing will be more effective if you take a targeted and integrated approach. Stop wasting time or money on "experiments" with tactics that may not work. Consolidate marketing into one strategy that will get you the best return on your investment.
If you're like most contractors, then your time is precious. You often end up wearing many hats and have a lot on your plate- not to mention the constant need for updates in an ever-changing digital landscape. Free up more time and focus on what matters most.
A significant advantage of digital marketing is the ability to measure success with tracking and analytics data. Establishing the proper metrics allows us to increase our ROI with every effort we put into improving our campaigns.
Ready to take your contracting business to the next level? We help set your contracting business up for online marketing success by providing strategic digital marketing services and solutions that are designed specifically with contractors in mind. 
Your Website. Your Marketing Foundation.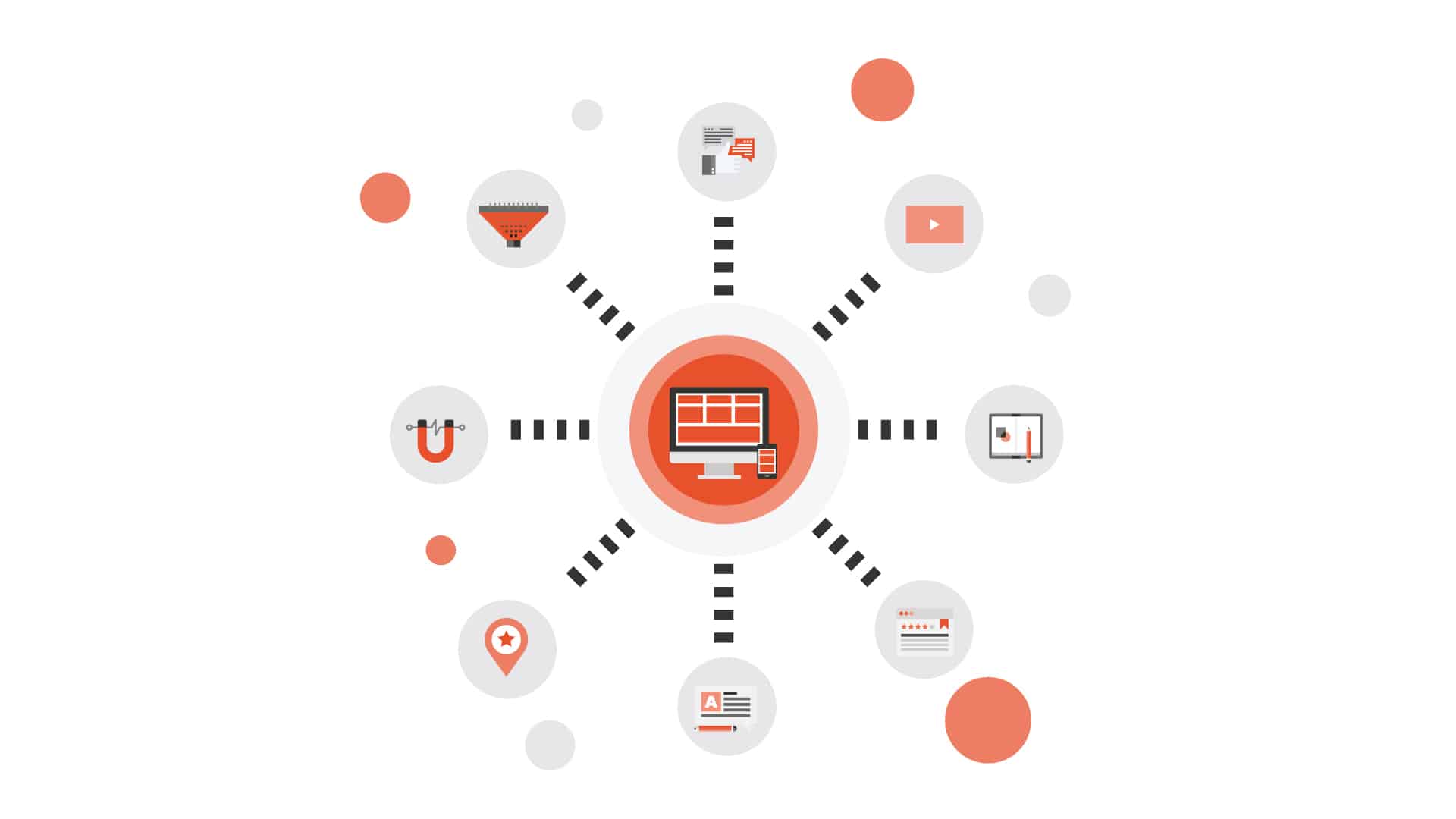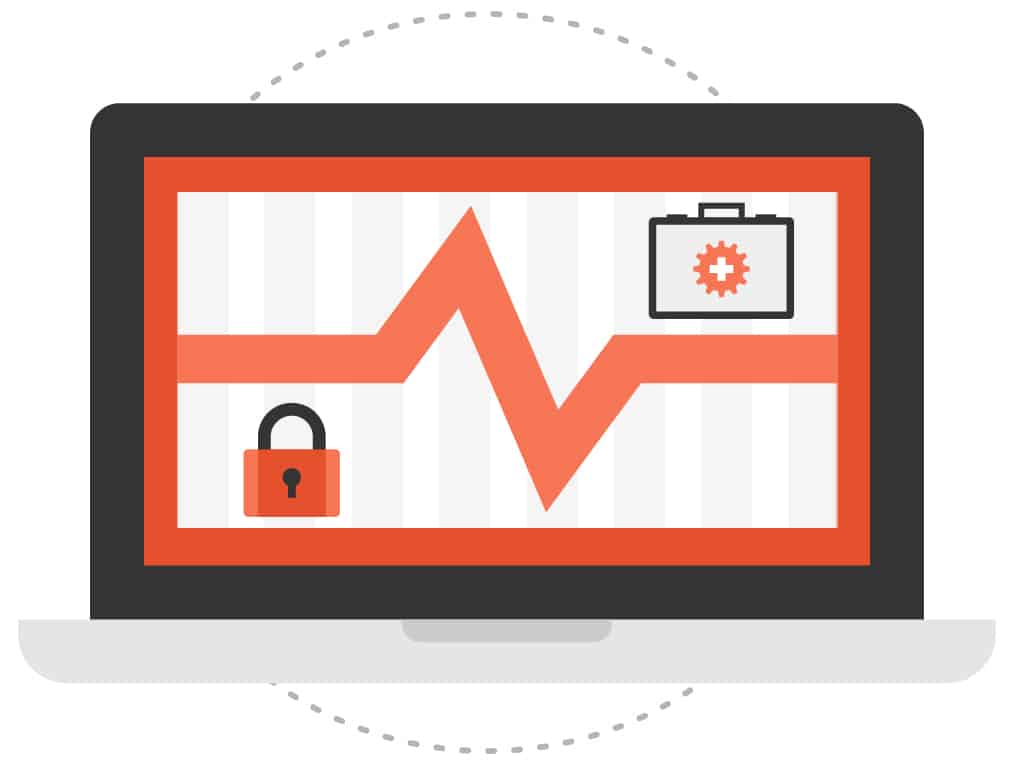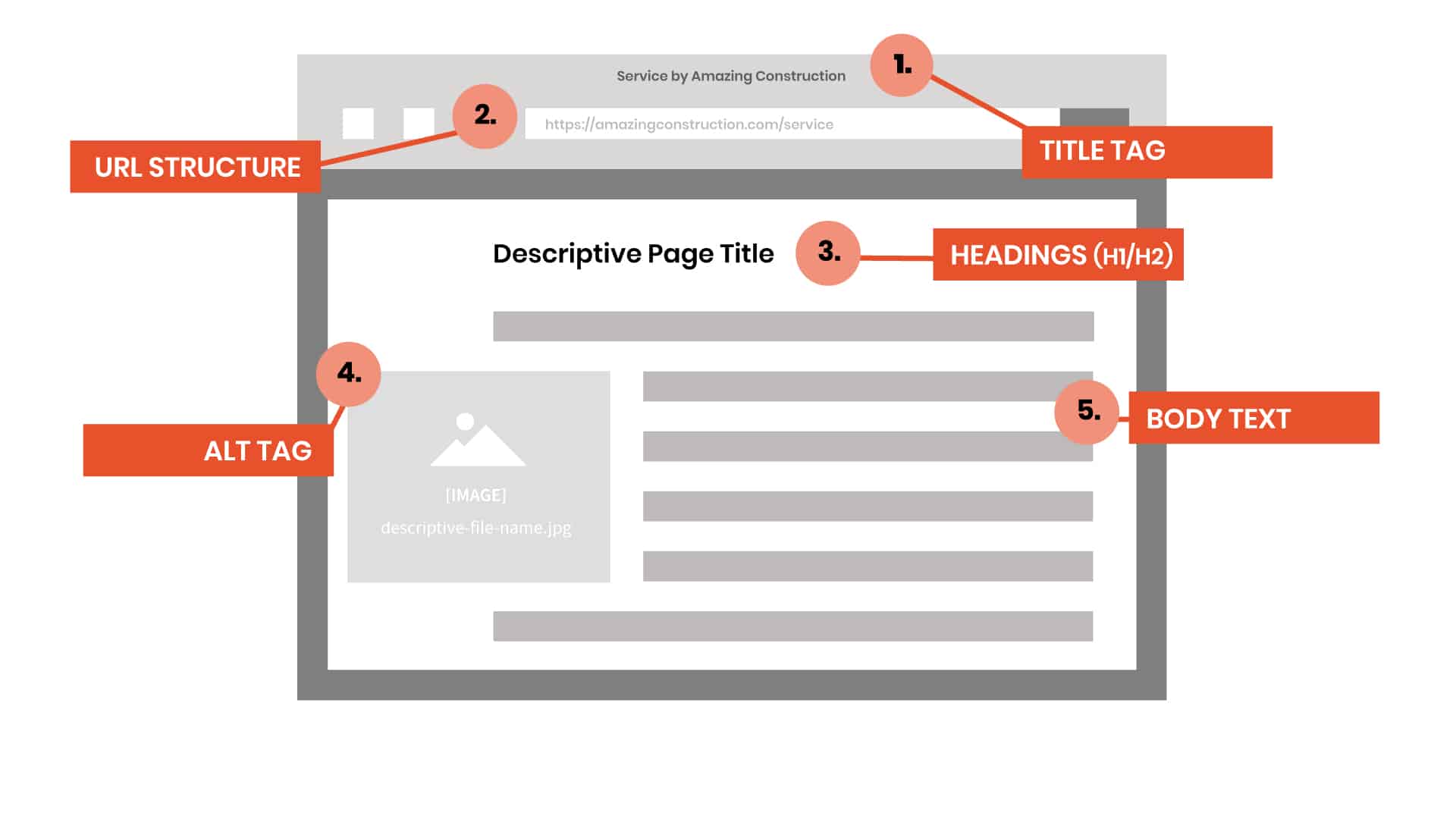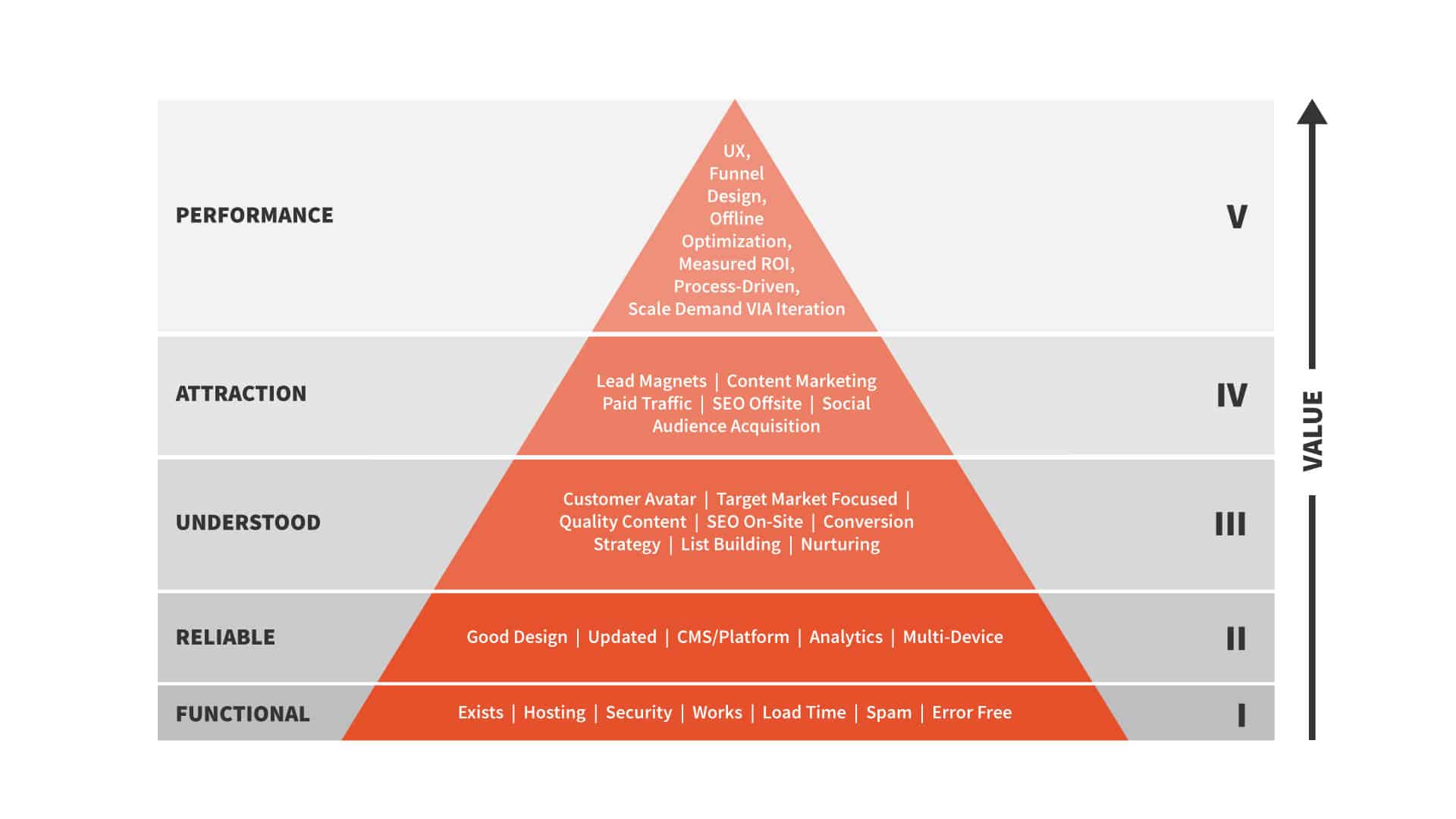 MODERN CONTRACTOR WEBSITE DESIGN
Battle Tested. We Know What Works.
Designed Exclusively for Contractors
We build websites exclusively for contractors - from design consistency with your other marketing materials to SEO integration and keyword research.
Search Engines Love Our Websites
We don't just build killer web pages; we integrate SEO best practices into every detail of a project's development process from start to finish to ensure top rankings. 
Easily Update Your Website
We've custom-built our easy-to-use platform with the features you need as a contractor to add new photos, testimonials, blog posts, or anything else without any tech knowledge. 
Your website is the central hub of marketing your contracting business.
We work with contractors in some of the most competitive cities in the nation, and we know what it takes to be on top. We have years of experience designing contractor websites that convert those precious visitors into actual clients!
Your Website Is More Than Just A Business Card And A List Of Your Services.
We Take the guesswork out of contractor marketing.
As a contractor, your website is the first point of contact you have with potential clients. It's your business card on steroids. It should be professional and provide all the information a prospective client could need to decide if they want to work with you or not.
It's hard to know what contractor marketing efforts are working and which ones aren't. Don't waste time or money on random experiments. We can plan out a strategy for you to ensure that your contractor marketing efforts are always successful.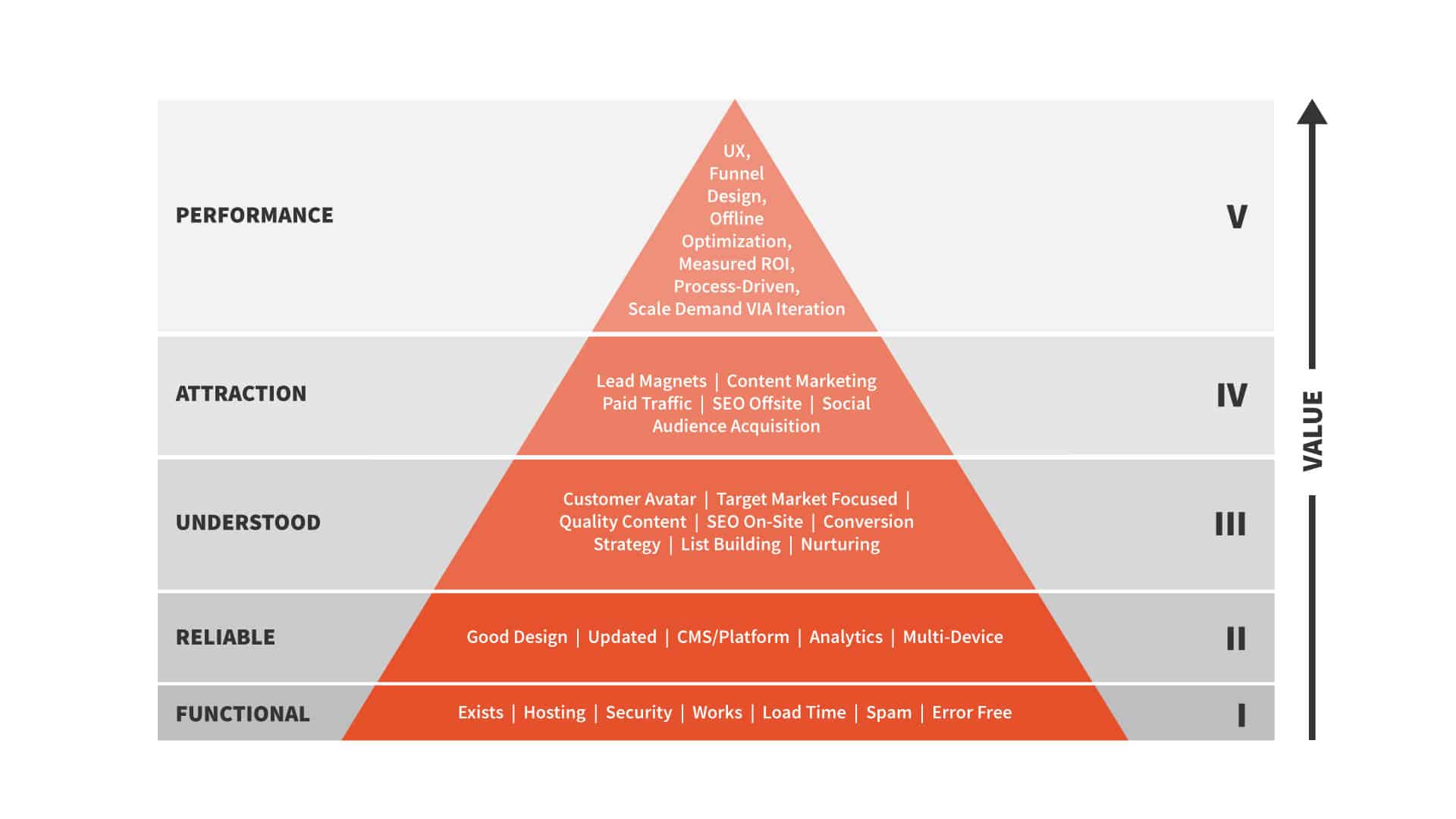 Competitor Research & Analysis
Websites are a business's online store window. It is imperative to make it attractive and more memorable than your competitors. Potential clients will want to spend time on the site instead of moving onto other sites that offer what they're looking for more quickly. It's crucial to understand your target audience, their needs, and how you stack up against the competition.
Your website should reflect the quality of the work you. Your branding must seamlessly flow to your other marketing materials. Clear differentiation from competitors helps to ensure client success, which can lead the way for great growth opportunities down the line.
Your website should provide a clear idea of the quality and professionalism you bring to your work.
Mobile Responsive Website
Your contracting website needs to look great and work on all devices. Responsive web design allows your site to adapt to different screen sizes automatically. It'll be easy for visitors to use any device to navigate and utilize your site's content. Designing for mobile devices is the most important thing you can do to ensure your website looks great and works correctly.
Contractor Search Engine Optimization is a complex, ongoing process that requires both specific knowledge and innovative approaches for the best results. Without proper on-page markup, your website will never be anything more than a glorified business card. Maximize your contracting business website by optimizing it to drive highly targeted traffic.
The best contractors are always looking for new ways to grow their business. They know that leads and clients come from website traffic, so they make sure to capitalize on it whenever possible by converting new leads into clients in order to stay competitive with other businesses out there.
Analytics is the best digital marketing tool in your toolbox. You can track so much more than just how many people are visiting, like where they're coming from, what pages they're reading, and what search terms led them there. This information is gold for any contractor because it helps to make decisions about future content marketing and digital advertising campaigns.
Even the best contractors need to keep their websites updated. A strategy is key, as it can help companies maintain a healthy website and improve results over time. It's also crucial for both new and older sites to monitor this progress regularly - because even one broken link or error message could have an adverse effect on your company.
We know how hard it is for contractors like yourself who work with their hands all day long. You don't need another job on top of that! Let us do the heavy lifting so you can spend more time focusing on what matters most—your clients. Take your contracting business from a small-time player in the market to an enterprise contender.
Our Hassle-Free, Contractor Web Design Process
No false promises, or lies.
Honest, ethical work, done right.
1. Discovery & Market Research
During the Discovery process, our goal is to learn as much about your business as possible. We'll work together to get to know your contracting business the way you know it.
What separates Digital Tradesman from other contractor web design companies is the time we put into research. Pretty websites don't always translate into functional ones.
Digital Tradesman websites offer the ultimate customer experience by maximizing conversions. When people land on your website, we want them to stay and convert into potential clients for you.
When you're looking to position your business for success, knowing what the market wants is crucial. We'll do the hard work of unearthing how competitors in your city are using their web presence. And by analyzing SEO data, we can help ensure that people see you as a leader before looking at anything else online.
2. Asset Collection & Content Creation
During this stage, we'll analyze everything we've learned through the Discovery process and market research.
Your contractor website needs to demonstrate trust, expertise, and the ability to explain why potential clients should choose you over anyone else. When you are selling $20k, $50k, $100k+ type projects, this is essential.
Your website should convert visitors your competitors failed to.
We'll provide you with a wireframe of content. Content organization is the best way possible to maximize conversions, trust, expertise, and search engine visibility.
At this point, we request photography, awards & accolades, and any other digital assets that could be useful in your website design.
3. Design Phase
We start by creating a style guide. It will be a one-page representation of the graphical elements on the websites. If you don't like what we've built, we rework it until you do.
Once nailing down the style guide, we create different homepage design mock-ups for you to review. Each will consist of a unique color scheme and content arrangement that align with our established guidelines. From there, it's up to you which one best suits your needs.
We always start with your homepage to make sure it is perfect before working on any other pages. We know everyone has an opinion of what makes a good homepage, so we strive to make sure you love it before moving on!
We have an excellent solution for those of you who want to give feedback on our designs. The software we use lets you click and drop notes so that instead of explaining what needs editing, all the client has to do is quickly provide their input.
We know the best way to create a great design is by getting your input every step of the way. We'll work with your team for any feedback and make sure you love it before we launch!
4. Coding Process
As you approve each mock-up and design, we'll move into the coding process.
We're able to turn your beautiful mock-ups into functional websites in a fast and efficient manner. Unlike other companies, we don't hold off on development until every design is approved.
Digital Tradesman immediately starts coding after each design is approved, saving days, even weeks, in some cases.
We build our contractor websites using the popular WordPress framework.
We love WordPress here, and there are many reasons. After working with over 50+ different website platforms over the last decade, WordPress is a great platform. It gives contractors the ability to make changes to their websites without needing technical knowledge.
5. QA & Bug Testing
Once we have coded your website, we will go through and check each page for any problems. These problems will include spelling and grammar errors and other things that need fixing.
We want to find problems that might not be visible to your eyes, but Google and the other search engines. We will test your website on various devices - computers, tablets, or phones.
All of your hard work with the website is for naught if it takes too long to load. Search engines and potential customers alike will be frustrated.
It is not uncommon for us to get web pages with loading times of less than 1 second. That is faster than 90% of all the other websites on the internet.
6. Site Launch & Marketing
It is time to put your website online.
You can do this yourself or with our help. If you choose to host and manage the website yourself, give us access to your preferred hosting provider, and we will move it for you.
For clients that prefer Digital Tradesman to host and manage their websites, your website is on a cloud-based, high-performance server. It offers the fastest load times and the latest technologies available.
It's finally time to market your contracting website! If we work together on a marketing campaign, then we can start right away.
FREQUENTLY ASKED QUESTIONS
About Contractor Websites
Do I own my website after you finish building it?
Once you've paid for your site, it's yours. We will never hold your website hostage or charge for add-on services that you don't need.
Will my website be fast?
Because of the recent Google algorithm updates that now include page speed as a ranking factor, contractors are paying a lot more to the speed of their websites. Luckily for you, we've been obsessed with page speed long before it was relevant to SEO. Our websites are built to be blazing fast, utilizing the latest and greatest technologies available. Most of our website projects load in under a second, which is faster than 90% of all websites online. If speed is a concern, we have the technical experience here in house.
Do you use pre-made templates?
We do not. All of our website design builds are custom, 100% unique website designs that we can both be proud of.
Can I make edits and updates to my site without technical knowledge?
Our websites are designed to be managed by you, without technical experience. Of course, we're happy to help if you need it.
Do you offer web hosting?
We do offer hosting. Our server is a cloud-based ultra-fast WordPress optimized hosting platform that we've configured specifically for our needs. It includes the latest and greatest technologies available. We will only host websites managed by us, due to security concerns (we don't want a poorly built site to become a security risk for our other clients!) If you have specific questions about our hosting platform, let us know.
What does it cost?
No two projects are the same in our line of work. Our websites generally start at around $6,500 for small contractors, and can vary significantly depending on the size of the project, and what's involved. We offer discounts for clients who need both digital marketing services, and a custom website.